Almost 1,200 staff also put on notice of redundancy, industry claims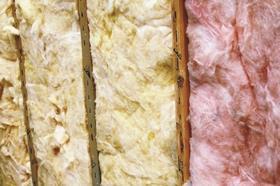 The insulation industry has already lost more than 800 jobs because of delays to the Green Deal and Energy Company Obligation, the Insulation Industry Forum claims.
Figures compiled by the Insulation Industry Forum (IIF) revealed 816 jobs have already gone from the industry as firms brace for a gap in work due to last year's government insulation programmes ending on 31 December while the Green Deal and ECO are yet to get off the ground.
Green Deal finance is due to be available from 28 January, which is set to kick start the roll-out of both the Green Deal and ECO.
The IIF also found a further 1,182 people had been put on notice of redundancy. It added that installations to 34,235 homes had been cancelled due to lack of funding.
The forum warned the government last autumn that 16,000 jobs were under threat because of delays in the government's flagship energy efficiency retrofit programmes.
John Sinfield, managing director at manufacturer Knauf Insulation and IIF spokesperson, said the job losses were the "tip of the iceberg".
"Government policy is directly leading to massive job losses in the industry," he said. "So far, 60 companies will be making redundancies, with many handing out their P45s over the Christmas period. The delays to the Green Deal and ECO, and failure to put in place a sensible transition plan, will seriously damage the industry."
However, a spokesman for the Department of Energy and Climate Change said the industry could expect to grow to 60,000 jobs by 2015.
He added: "We recognise that the changing nature of the market can create challenges for individual companies and where possible we have taken several steps to help ease the way forward. The insulation industry as a whole now has a real opportunity to grow from the success of the Green Deal and ECO."