Contractor puts its profitable equipment services arm under strategic review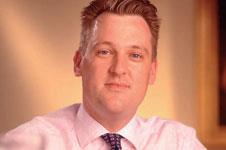 Interserve has put its equipment services division under strategic review and could sell the profitable arm.
Interserve's chief executive Adrian Ringrose (pictured) announced the decision as the contractor posted strong profit and revenue figures in full-year results for the 2015 calendar year.
The firm reported a 28% jump in pre-tax profit to £80m, up from £62m the previous year.
Revenue was also up, rising 10% to £3.2bn from £2.9bn in 2014.
Interserve's equipment services, international support services and international construction divisions all reported strong profit performances, but the firm's UK construction business continued to struggle.
It blamed the "difficult year" on "industry-wide pricing pressures" and "some specific supply-chain failures" which have significantly impacted three energy from waste projects.
However, the firm said the problem projects were partially offset by strong performances in its building and fit-out divisions, with its UK construction arm breaking even.
Commenting on the results, Ringrose said: "Our performance in 2015 was good, resulting in 12 per cent operating profit growth in markets that continue to offer both opportunities and challenges.
"In light of the changing shape of our portfolio over the last few years, we have started a strategic review of our Equipment Services business (RMD Kwikform)."
He added: "Overall, we expect 2016 to be broadly steady compared to 2015 as underlying growth is restrained by the impact of a slower order intake following an election year and the impact of the National Living Wage.
"However, we expect to return to growth in 2017, underpinned by our strong positions in attractive markets."