Contractor will build £145m waste processing facility and partner Shanks Group will operate it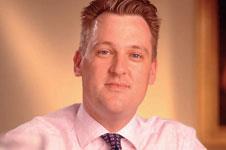 Contractor Interserve and waste management firm Shanks Group have been appointed to build and operate a waste treatment facility in Derby on a £950m public private partnership contract.
Interserve will build the £145m mechanical biological treatment facility and gasification plant in Sinfin, south Derby, before handing it over to Shanks to operate.
The facility for Derby City and Derbyshire councils is expected to enable 98% of local residents' waste to be diverted away from landfill and generate enough electricity to power 14,000 homes.
The £195m of debt financing for the project will be provided by the Green Investment Bank and international banks BayernLB and the Sumitomo Mitsui Banking Corporation.
Shanks Group and Interserve will also each invest £18m into the project.
Adrian Ringrose, chief executive of Interserve, said: "This facility will help both councils significantly increase their recycling rates, reduce the amount of waste being sent to landfill sites and boost Derbyshire's local economy."