Firm will provide repairs for 13,500 East Thames homes over seven years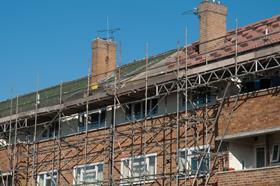 Interserve has won a seven-year maintenance contract for housing provider East Thames worth £100m.
The firm will provide repairs, maintenance and asset management services for 13,500 homes from April 2013.
East Thames said the arrangement would improve the service to residents and save £4m annually in efficiencies.
There is provision for the contract to be extended to fifteen years.
East Thames director of development and property, Geoff Pearce, said: "We are very much looking forward to working with our new partners Interserve and welcome their customer- centred approach to delivering our repairs service.
"Thanks to the feedback we've received from our residents, we have been able to work, together with Interserve, to design a service that better meets the needs of our customers, while delivering value for money and a significant contribution to East Thames' local employment aims."
Bruce Melizan, executive director at Interserve, said: "Delivering front-line services for East Thames is strategically important to us at Interserve as it affects local residents' homes and their quality of life.
"The fact that East Thames has given us an opportunity to share our knowledge and experience in delivering residential repairs and maintenance with them is a strong endorsement of the value and quality we can bring to their estate.
"The benefits of our approach have already been evidenced by the 22% saving we have achieved for East Thames on their outsourcing model.
"This is just the start of a partnership that will enable East Thames and their residents to benefit from our intelligent approach to delivering services over the coming years."