Firm last week said cost of quitting energy from waste business was now £160m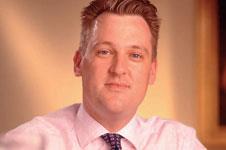 Interserve nosedived to a near £100m loss last year as it counted the cost of its botched foray into the energy from waste business.
The firm entered the market – which involves turning household rubbish into energy – back in 2012 with a deal for work in Glasgow.
Interserve has since taken on schemes at five other sites including Derby, Rotherham and Peterborough but last week the business said the cost of getting out of this sector – which it said it was pulling the plug on back in May last year – had now escalated £90m to £160m.
Interserve said it expected to substantially complete construction and commissioning work at the sites by the end of this year but admitted it wouldn't be out of the woods for a while as "our contractual obligations in respect of warranties and the resolution of claims will continue for a period thereafter".
The firm is already facing legal action at its Glasgow scheme after it was kicked off the job last autumn by client Viridor who said Interserve "repeatedly failed" to meet its delivery milestones.
The debacle has seen Adrian Ringrose (pictured), who became chief executive back in 2003 and turns 50 later this year, already announce he will be leaving and in his first results as chairman Glyn Barker said he hoped to be able to make an announcement on Ringrose's replacement soon.
Barker said the firm was up for a legal fight over the disputed contracts – it is also involved in legal action on another energy from waste scheme at Kidderminster – and added: "We have an excellent team of legal and technical experts who will do all that is necessary to protect our position and resolutely pursue our rights in the disputed areas."
Interserve also suspended its dividend in an attempt to shore up its finances and Ringrose, who is staying on until a replacement is found, said: "While liquidity available to the group is adequate, having put in place new banking facilities that expand and extend our debt capacity, the Board has a medium term objective to reduce our overall indebtedness and enhance liquidity levels further whilst continuing to invest in our core businesses. We have therefore taken the difficult decision to suspend the dividend temporarily."
The firm has increased its borrowing facilities to £640m and said that its average net debt for 2017 now stood at £450m.
Interserve said its international business was performing well, especially its overseas construction work where operating profit rose by 30% to £16.9m. But the firm said its UK construction arm – which Interserve said did not include its energy from waste work – was "disappointing" with this part of the business seeing operating profits slump from £10.7m to a £3.1m loss.
Revenue at the overall business in the year to December 2016 stayed flat at £3.2bn with the firm racking up a £94.1m pre-tax loss from the £79.5m profit it turned in back in 2015.