Government publishes progress report on SMEs policy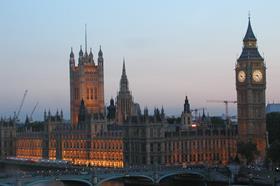 Interserve spends a higher proportion of its public contracts income to SME suppliers than its rivals, according to a government progress report on its policy to get SMEs more involved in government work.
Interserve spends 69.9% of its public contract income on supply chain firms, just ahead of its nearest rival Laing O'Rourke, which spends 63.9%.
The figures were included in a progress report on the government's SMEs policy, which also revealed 440 SMEs had used the government's Mystery Shopper line to make procurement complaints.
Of these complaints, 50% resulted in future procurement rules being adjusted, while 10% resulted in live procurements being adjusted.
In 8% of cases the contracting authority refused to accept Cabinet Office recommendations to improve procurement, 11% of cases were rejected or callapsed, while in 21% of cases nothing was found to be wrong.
The government said several initiatives, including the roll out of project bank accounts, funding for lending, reducing red tape and support for SMEs through its Growth Accelerator initiative had benefited SMEs.
The full report is attached (right).
Percentage of supply chain spend with SMEs:
Interserve: 69.9%
Laing O'Rourke: 63.9%
Appleyards Professional Services: 57.8%
Bam Nuttall: 56.5%
Lend Lease: 56.4%
Wates: 50.6%
Emcor FM: 52.8%
Jackson Civil Engineering: 50.4%
Galliford Try: 45.5%