Year-end net debt to rise by up to 29% but contractor says it will record a profit for 2018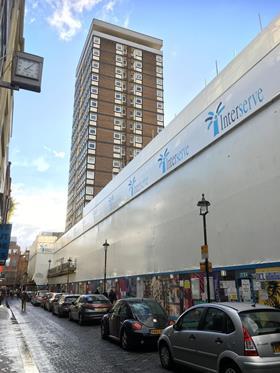 Interserve's shares slumped by more than 5% in early trading after the group said it expects its year-end net debt to rise by up to 29%, while its UK construction division would report a second year of losses.
In a third quarter trading update the contractor revealed year-end net debt would be between £625m and £650m versus £503m last year as it dealt with the impact of delays to its Energy from Waste (EfW) work and waiting longer than expected to get paid for some work in the Middle East.
Interserve also said it had completed a "comprehensive" review of its UK construction activity and had "adequately provided" for an anticipated small loss in the division.
Last year the firm's UK construction arm made an operating loss of £19m on turnover of £1.1bn.
But the group said it would report strong overall profit growth for the year to the end of December in line with management's expectations. Last year Interserve posted a £244m loss on turnover of £3.3bn.
Currently mired in delays on a major mixed-use development on Berwick Street in central London (pictured), Interserve has also been dogged by problems around its EfW activity, although it said construction on all the schemes it was working on had been completed and it was now in the final commissioning phase.
However further delays to some of the EfW jobs meant it would receive around £15m through certain "milestone payments", less than previous forecasts.
Interserve also said it would announce de-leveraging plans early next year which could see the business bring in new capital, while chief executive Debbie White said the group's cost-cutting 'Fit for Growth' programme – which aims to save between £40m and £50m by 2020 – was "delivering material savings and a simpler and more effective business structure.
"Overall we remain on track to deliver a significantly improved financial performance this year in line with our plan," she added.
Cenkos analyst Kevin Cammack believed Interserve needed a minimum £300m cash injection "to establish any sort of financial base for long-term appropriateness.
"That won't be easy especially with the current equity worth just £50m and existing lenders creaming interest at rates comfortably in excess of 10% per annum. Existing shareholders potentially will be diluted away to, let's just say, not very much."
Earlier this week Interserve acknowledged it had been asked by the government to draw up a "living will" which would protect public sector contracts it was working on in the event it went bust like Carillion, while recent data showed that Interserve paid only around 20% of its suppliers on time.
Interserve's shares were trading at 33p. In January the stock was worth nearly four times that figure.