Developer of massive regeneration scheme in Elephant & Castle renames the Heygate Estate as Elephant Park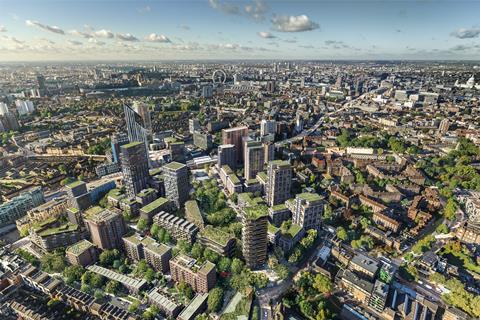 The Heygate Estate in Elephant Castle is to be renamed Elephant Park, the developer of the massive regeneration scheme has said.
Lend Lease said the name reflects the fact that the regenerated site will also include a park, which the firm says will be central London's largest new park for 70 years.
Lend Lease will also be asking local people to come forward with suggestions for the names of the new buildings, streets and parks which will be built on Elephant Park.
Pascal Mittermaier, Lend Lease's project director for Elephant & Castle, said: "Elephant & Castle is fast becoming a global exemplar for the delivery of sustainable urban regeneration.
"A neglected area in the centre of a leading world city is being transformed into one of the most desirable places to live in London, comprising a revitalised retail destination of both restaurants and shops and characterised by its green open spaces which put residents' health and wellbeing at the heart of project."
"It was natural to choose the name Elephant Park for the scheme to reflect the green open spaces which are pivotal to what we are creating."
Over the next 15 years, Lend Lease and Southwark Ccouncil's regeneration of Elephant & Castle will create nearly 3,000 new homes as well as 160, 000 sq ft of retail space.