HICL joins growing list of firms caught up in contractor's collapse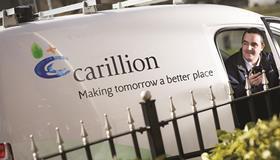 Investor HICL Infrastructure Company has become the latest firm to warn it is facing a hit from Carillion's implosion.
In an update earlier today, it said the estimated impact of Carillion's demise on HICL will be around £50m in net asset value, adding to a prior provision of £9.4m.
It said the collapse had triggered loan agreement defaults at projects and management subcontracts with the firm.
It had previously announced that 10 projects within its portfolio had facilities management subcontracts with Carillion subsidiaries, with the construction firm's collapse triggering loan agreement defaults at most of the projects. It expects the process of finding long-term replacement operators to take "a number of months".
HICL joins a growing number of listed firms who have been forced to put out updates on the expected impact of Carillion going bust. The list includes piling firm Van Elle, set to write off £1.6m for work on Network Rail schemes, and Balfour Beatty and Galliford Try with the pair facing an £80m hit on the Aberdeen bypass the two were building alongside the bust firm.