ISG has asked its shareholders not to sell their shares following an increased offer from Cathexis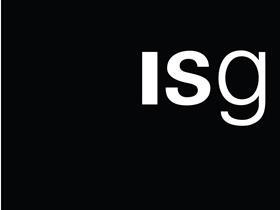 ISG's board has continued to advise its shareholders to "not" sell their shares to US investor Cathexis following its increased £85m takeover offer on Friday.
Cathexis upped its offer to £1.17 per share, from £1.43 per share, increasing its cash offer for the firm by 20% from £71m to £85m.
The US investor added that the increased offer was final and that it would not raise it any further.
The board of ISG also said the mandatory offer was conditional on it receiving enough ISG shares to give it over 50% of the company's voting rights, rather than 90% threshold originally set.
It also pointed out the "very low level" of shareholder acceptances to the previous offer (1.7%) and the 0.6% of acceptances on Friday. However, Cathexis already owns 30.1% of ISG's shares.
The increased offer comes after a seven-week war of words between the two parties over the takeover offer and over the future strategy of ISG.
Shareholders have until 17 February to respond to the increased offer.