Contractor said delays and cost increases meant it couldn't continue with scheme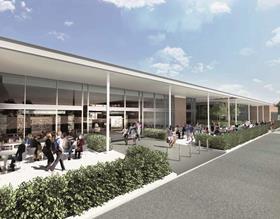 ISG has pulled out of a deal to build a £41m football stadium in York as it blamed delays and cost increases on the project.
The firm was the main construction partner on the 8,000-seater stadium for York City FC. The plans for the stadium also include leisure, retail and office space (pictured) as well as community facilities.
ISG has worked on the project for over two years after being appointed main contractor in January 2015, and delivered the enabling package for the scheme towards the end of last year.
A spokesperson for the firm said: "Our commitment to the stadium has never been in question and we have worked diligently to explore every opportunity to bring the scheme to site, however with further delays caused by the Judicial Review and increasing cost pressures, we've been unable to reach a consensus for the next phase of the project.
"We will continue to support our partners as they seek an alternative contractor."