Around 1,100 employees are still retained by the company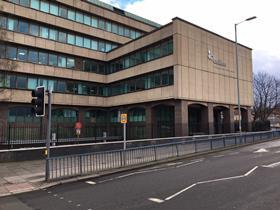 More than 1,000 Carillion workers have had their futures secured in the past seven days, according to the latest update from the Official Receiver.
The update confirmed 1,085 employees had been transferred to new suppliers over the past week.
A spokesperson for the Official Receiver said:"Over 1,000 employees have transferred to new suppliers during the past week – close to three quarters of Carillion's pre-liquidation workforce have now been found secure on-going employment.
"Regrettably three roles in the corporate centre are no longer required and those employees will leave the business later this week. I would like to thank all staff for the professionalism they have shown throughout the liquidation."
In total, 13,430 jobs, or 73% of the pre-liquidation workforce, had been saved during the liquidation to date, while 2,407 workers had been axed.
A further 1,256 employees have left the business during the liquidation process through finding new work, retirement or for other reasons.
Six months on from Carillion's collapse in January this year there are still around 1,100 employees being kept on to enable the firm to complete remaining contracts.