Former environment secretary pledges to maintain committee's independent and impartial spirit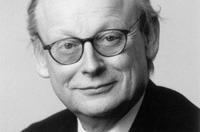 Former environment secretary John Gummer is set to chair the influential Committee on Climate Change, it has been announced today.
The committee acts as a watchdog on government climate policy and has been a vocal critic of shortcomings in the government's Green Deal plan.
Energy secretary Ed Davey said: "Lord Deben [Gummer] has vast knowledge and experience of the environmental sector, including a distinguished track record in both government and in business, and a detailed knowledge of climate change issues."
Gummer said: "I am determined that the Committee on Climate Change will remain firmly independent, giving impartial, scientifically well-founded advice to the UK Government and devolved administrations."
His appointment has to be approved by a parliamentary scrutiny process.