Australia, New Zealand and US seen are growth areas says Brousse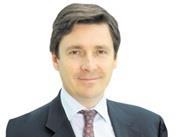 Infrastructure investor John Laing Group's plans to list on the London Stock Exchange will provide new capital to fund projects in the United States, Australia and New Zealand, its chief executive has said.
The firm, which was taken private by two Henderson funds in 2007, announced this week it expected to raise £130m from a partial floatation later this year. Analysts expect the floated group to be worth between £700m and £1bn.
Laing now focuses exclusively on infrastructure, owning and managing and a portfolio of investments valued at £781m made up of 44 PPP projects and renewable energy assets in ten countries.
It said its PPP pipeline was around £1.1bn at the end of September last year, mainly with overseas work. The figure includes almost £200m of potential PPP investments where it is either preferred bidder or shortlisted.
Chief executive officer Olivier Brousse told Building the decision to refloat the business followed a record year of investment in 2014, which saw it secure the AUS$1bn (£540m) Perth Stadium in Australia, a US$2.32bn (£1.2bn) project with Skanska to widen Interstate 4 in Florida, and the UK rail intercity express programme to provide 122 new trains.
"We've seen in the past years a significant increase in demand for new infrastructure, with population growth driving the need for transport and energy infrastructure, and climate change prompting the need for new equipment, such as storm tanks," he said.
"We need more money to be able to deal with this.
"The best projects are currently in Australia and New Zealand, having said that the most promising market is perhaps going to be the US, although its not one market - there are as many clients as there are the number of states."
Industry analyst Tony Williams, founder and chief executive of Building Value, said John Laing Group was expected to be worth between £700m and £1bn.
However he questioned whether investors may be "confused" about which John Laing they were buying, after Henderson listed John Laing Infrastructure Fund in 2010 and John Laing Environmental Assets in 2014.