Infrastructure investor the latest to flag up financial hit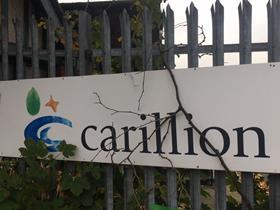 John Laing Infrastructure Fund is the latest firm to say it will take a financial hit following Carillion's collapse, admitting that it expects to be out of pocket by £3m.
The infrastructure investment company said it continues to work on implementing contingency plans to replace Carillion as facilities management provider on nine projects and expects "minimal service disruption".
But it said the cost of appointing replacement facilities managers is expected to reach £3m.
It added there were no projects in construction where Carillion is the contractor and said it owned one project where Carillion is still liable for any construction defects. It added a routine defects survey had not found "any significant areas of concern".
John Laing joins a growing number of listed firms who have been forced to put out updates on the expected impact of Carillion going bust. The list includes piling firm Van Elle, set to write off £1.6m for work on Network Rail schemes, and Balfour Beatty and Galliford Try with the pair facing an £80m hit on the Aberdeen bypass the two were building alongside the bust firm.
Meanwhile, on Friday another infrastructure investment company warned it was facing losses as a result of Carillion's collapse.
International Public Partnerships said it had made "good progress" on transferring projects managed by Carillion's FM arm to new firms but admitted the cost of finding replacements would be up to £1.5m.