PM tells businesses to get ready after failed EU summit this week
The prime minister has told the UK to prepare for a 'no deal' exit from the EU, after EU leaders this week rejected British demands they compromise to secure a free trade agreement.
In recorded comments broadcast on the BBC and Sky News, Boris Johnson (pictured) said that the EU's decision at a summit yesterday (Thursday) effectively meant it had ruled out a 'Canada-style' free trade deal, and he had therefore concluded that the UK should get ready for an 'Australia-style' outcome.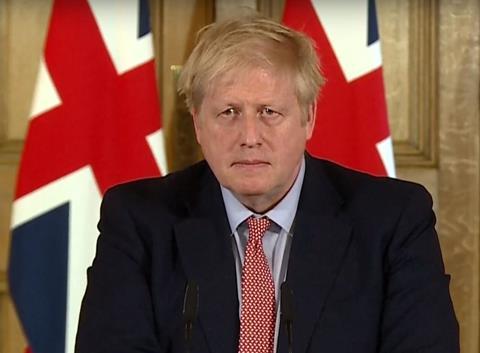 Australia has no trade deal with the EU and trades with the bloc on World Trade Organisation terms.
The news is likely to come as a blow to the industry's hopes of a rapid recovery from the economic damage inflicted by the covid-19 pandemic.
Johnson said he was only open to returning to talks with the EU if there was a "fundamental change of approach" from it.
He said the EU had refused to negotiate seriously for much of the last few months and said: "Given that this summit appears explicitly to rule out a Canada-style deal, I've concluded that we should get ready for 1 January with arrangements that are more like Australia's, based on simple principles of global free trade.
"And so now is the time for our businesses to get ready and for our hauliers to get ready, for travellers to get ready."
He said the UK should face the challenge of no deal with "high hearts" and "complete confidence".
An analysis by the London School of Economics released last month suggested that a "no deal" exit from the EU was likely to cause two or three times the economic damage of the coronavirus crisis over the long term.
The LSE said a no-deal exit from the EU would cause a 8% hit to UK GDP, similar to the government's own forecast of 7.6% made in 2018, equivalent to a cost of around £160bn, or £2,400 per person. However, it said the impact would not be immediate.
Last September, Johnson described a no deal exit from the EU as a "failure of statecraft for which we would all be responsible", and campaigned in the 2019 election on the basis that the trade deal with the EU was "oven-ready".