Further exceptional charge of up to £30m made as dispute reaches settlement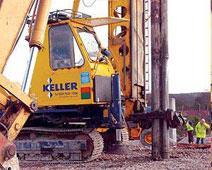 Ground engineering giant Keller is to make a second exceptional charge of up to £30m in relation to a legal dispute.
Keller said last July it would make a £30m exceptional charge relating to a dispute believed to concern construction of a wine warehouse near Bristol, where UK subsidiary Keller Ltd was blamed for cracks in the floor.
In an update to investors this afternoon, the firm said it will now take a further exceptional charge of between £20-30m, having now reached agreement to settle the dispute.
The final cost would depend on the amount of remedial work required but is, "not expected to exceed £60m, before taking account of any yet to be agreed insurance recoveries", a Keller statement said. The full terms of the settlement agreement are confidential.
Keller, the world's largest independent ground engineering specialist, will announce its full year results on 2 March.