Ground engineer says Africa also struggling to shake off effects but firm says trading for group in line with expectations
Keller has said the recovery in trading from the covid-19 pandemic is taking the longest at its Asia-Pacific and Middle East business.
The ground engineering firm said the upswing was most advance in North America followed by Europe where it said some markets were "emerging more tentatively" – although it added it had seen a general trend of improved trading here "despite the increased cost and reduced availability of raw materials and qualified labour in certain markets".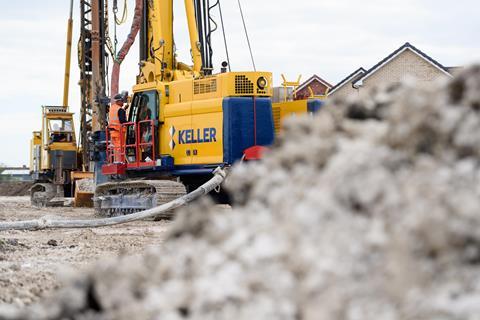 But it admitted that business across Asia-Pacific, Middle East and Africa was taking longer to shake off the effects of the pandemic.
It said: "The recovery of trading in [this region] post covid-19 remains the most challenging, especially in the Australia and Middle East and Africa businesses with countries still relying on lockdowns and restrictions in advance of vaccination programmes."
It added that a liquid natural gas job in Mozambique had been stalled because of terrorist activity in the region.
In a trading update this morning, the firm said it expected trading to be in line with expectations when it publishes its 2021 results next March. It added its order book remained at a record level of around £1.2bn.