Job is on the section of railway between Chiltern tunnels and south Warwickshire
Part of Keller's contribution to the £100bn HS2 project has been "rescheduled" because of protests and the coronavirus pandemic, the firm revealed yesterday.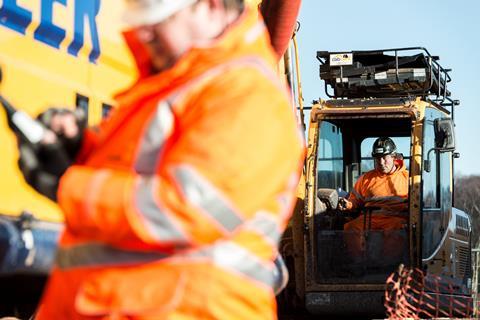 In a trading update published ahead of its annual general meeting the ground engineering specialist said: "While work on the C1 package which we are executing as part of the Keller Group and VSL International joint venture remains on schedule, the client has rescheduled work on the C2/C3 sections which will now ramp up slightly later than originally expected."
HS2 confirmed the reasons for the rescheduling yesterday.
Keller is working on the C2/C3 section, between the Chiltern tunnels and south Warwickshire, in a joint venture with Bauer that is worth £95m. It is a subcontractor to the Align joint venture, made up of Bouygues, VolkerFitzpatrick and Sir Robert McAlpine, on C1, which covers the area between the Colne Valley Viaduct and Chiltern tunnels.
Both the contracts are worth a total of £131m to Keller.
The delays from protests and the pandemic were first revealed in March in HS2 minister Andrew Stephenson's most recent six-monthly update.
Stephenson said covid-19 and the bill for dealing with protestors such as those who dug a network of tunnels in front of Euston station earlier this year have added as much as £400m to the cost of the first phase of HS2.
He said: "The cost pressures currently being reported by HS2 that may require a call on contingency if not mitigated are an estimate of £0.4bn, predominately due to slower than expected mobilisation of main works civils contractors, associated with delays to approvals of designs, planning consents, protestor action and some covid-19 impacts."
More broadly, Keller said its board's expectations for the full year remained unchanged, thanks to improving market conditions and a more positive outlook.
It said trading for the year-to-date was slightly ahead of expectations, benefitting from the positive resolution of a historical claim in North America, although lower than the strong comparative period last year.
It added trading had been affected by adverse weather and delays on several large projects, including its HS2 work.
But despite this and "some soft spots" remaining, it said markets were generally beginning to firm and that its order book was above £1bn.