Contractor sank into administration in March
Keltbray has picked up a handful of senior people from collapsed contractor Roadbridge to strengthen its civils business.
The vast majority of the civils firm's 215 employees were made redundant when the company, which was working on two HS2 contracts, sank into administration in March.
Administrator Grant Thornton said Roadbridge UK, which was based at Welwyn Garden City in Hertfordshire, had stopped trading after getting into financial difficulties.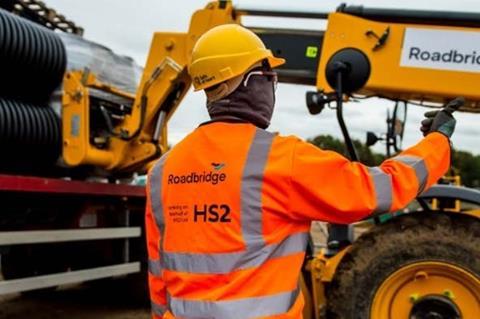 Headquartered in Limerick, Ireland, the firm, which was in business for over half a century, had been struggling to find an investor to rescue it after suffering financial woes, made worse by rising energy and building materials costs.
Keltbray said it has picked up nine people including David Sloyen, operations director, heavy civils, project delivery lead Alan Mooney, commercial lead William Trainer and contracts lead Tom Earley.
A Keltbray spokesperson said: "Keltbray took the opportunity to recruit a number of senior individuals from their heavy civils division, who have leading expertise and skills in heavy civil infrastructure projects, to complement and grow our existing resources and capabilities.
"They bring particular expertise in roads, rail, bridges, tunnels and other large 'mass haul' infrastructure projects where there are complex geotechnical engineering challenges to overcome."
He added: "This is not an acquisition or the creation of a new business unit within Keltbray, it was a strategic move to recruit a team of leading talent in the UK which could otherwise be lost to our industry, and in doing so, enhance our own client offering."
Keltbray's heavy civils arm employs around 1,800 people and carries out work for clients such as HS2, National Highways and Network Rail.