Presenter says it was "distorted misinformation" to brand Part L changes a "conservatory tax"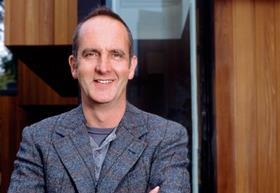 Grand Designs presenter Kevin McCloud has claimed "scurrilous" reporting and "misinformation" in the Tory-leaning press prompted the prime minister to block the introduction of a 'conservatory tax' to drive Green Deal take up.
In April, David Cameron blocked plans for changes to Part L of the building regulations, called "consequential improvements", which would have compelled homeowners to make improvements to the energy efficiency of their homes when building extensions. The measure had been expected to help drive take up of the government's flagship Green Deal programme.
But the proposal sparked public outrage after being branded a "conservatory tax" by several Tory-leaning newspapers - although the changes to the regulations would not have applied to the vast majority of conservatories.
McCloud said: "It was a scurrilous piece of misinformation put about and it was highly distorted.
"I think the media find it difficult to sell green in any form. It's easier for them to take a pop because it panders to the short term protective interest that we all have.
"As a species we are programmed to think about the threat which is around the corner and at the moment that's unemployment and the recession and the price of our houses – in some papers."
He added: "The 40, 50 or 100-year threat [climate change] is not something which sells newspapers."