Covid-19 hits firm's revenue in year to June
Kier has said it might need to raise more money to bolster its balance sheet through a rights issue as it creaks under the weight of its debt pile.
In a trading update to the City this morning, the firm said its average month-end net debt for the year to June 2020 was £440m – up from the £395m it posted for the six months to December 2019 and £18m more than its 2019 year-end.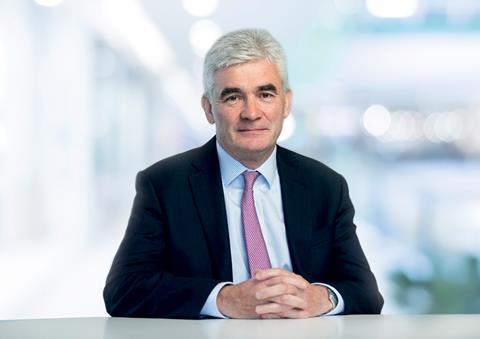 The firm blamed covid-19 for the increase and added: "The reduction in the Group's revenue due to covid-19 has resulted in a lower level of working capital inflow in the period than in the equivalent period in previous years."
It warned: "The effects of covid-19 will continue to affect volumes and result in additional costs as the Group adapts to operating in a post-COVID-19 environment."
And it added: "As a result of covid-19, over the next 12-18 months, further actions will be taken, including: continuing to implement a range of self-help measures, driving a further increase in the Group's operating cashflows, continuing the process to sell [housing arm Kier] Living and a potential equity issue." It launched a £264m rights issue in November 2018 which was taken up by just a third of shareholders.
Kier put its £350m-plus turnover Kier Living business up for sale last June in order to eat into its debt pile and analysts had been hoping for news on a sale by last Christmas.
But the sale had gone more slowly than some had hoped even before covid-19 put the process on ice.
In February, chief executive Andrew Davies (pictured) told Building it would not be bullied into accepting any price for the division. "I've always said it takes two to tango. It's a good business and we're not going to be backed into corners and be a forced seller."
But since then, the firm admitted: "Covid-19 has adversely affected the Group's revenue and resulted in it incurring additional costs, some of which are expected to be treated as exceptional."
It said 80% of its sites remained open during the period with "almost all" of them now open. It added: "The Group is focusing on driving on-site operational efficiencies, whilst working in accordance with new site operating procedures."
Kier said its order book at 31 May was £7.6bn with 60% of its core construction and infrastructure business for the government.
It said it has substantially exited its Environmental Services business and has rationalised its Facilities Management business. It added that it expected to make costs savings of £100m in the year to June 2021.
The firm is due to unveil its full year results on 17 September.