Deal is culmination of three-year turnaround at Mouchel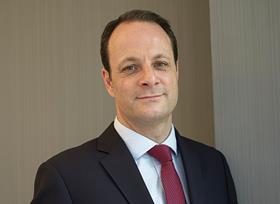 Kier has reached a takeover agreement with Mouchel, with Kier to pay £265m for the consultant.
The agreement comes after five months of talks between the two firms. Kier first confirmed it was in talks to buy Mouchel in December.
To finance the transaction Kier will launch a £340m rights issue.
Last month, talking to Building, Kier chief executive Haydn Mursell (pictured) said it was pursuing the Mouchel deal in order to win a place on the Highways Agency's valuable trunk road maintenance frameworks.
Today in a statement Kier confirmed one of the key drivers behind the deal was creating "a sector leader in the growing UK highways maintenance and management market".
The coalition government made increased road expenditure a key prioritiy of its last autumn statement and Budget. Its Road Investment Strategy for the period between 2015 and 2020 sets out £17bn of improvements to the strategic road network, with annual expenditure also increasing from £2.9bn to £4.1bn over the period.
Mursell said: "Over the last three years, Mouchel has been transformed into a strong business with market leading positions.
"The combination of Kier and Mouchel, particularly in the provision of UK highways maintenance services, creates a leader in a growing marketplace.
"The acquisition is consistent with and accelerates the delivery of our Vision 2020 strategy and will provide compelling value to shareholders."
Grant Rumbles, chief executive of Mouchel, said: "Kier and Mouchel are an excellent fit. The enlarged company will enable us to improve our offer to customers and to enhance the career opportunities of our employees."
"This deal is testimony to the successful turnaround of Mouchel following its 2012 restructuring. Refocusing the business on its core strengths and targeting profitable growth has brought us to a position where our order book is now more than £2.8bn.
"For that I thank my excellent management team and all of our staff for their hard work and determination over the last few years."
"I will remain in the business until the transaction completes. Although I will be sad to be going, I am pleased to be leaving the business in such great hands."
More to follow…