Phil McDowell joined firm six years ago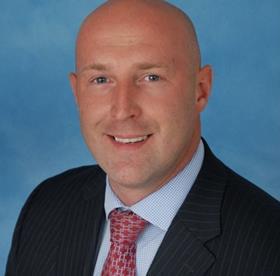 Kier has appointed a new operations director at its Scottish construction business.
Phil McDowell joined the firm as a contract manager in 2013 after spending the previous 13 years at Miller.
The move comes after a series of departures at the business over the past few months, with the firm searching for a new chief executive after Haydn Mursell was ousted by the group's board last month.
Two more ex-Kier directors have already joined Rydon and Robertson this year after leaving last summer, while another director, Peter Young, is stepping down in June.
And group commercial director Paul Pethica left in August last year.
McDowell's promotion also follows a challenging year for Kier's construction arm north of the border.
Last June, the Mackintosh building in Glasgow was ravaged by fire while Kier was on-site conducting remedial works following a 2014 fire.
And an independent inquiry last April into DG One, a leisure centre in Dumfries, built by Kier but closed in 2014 after just six years – and still not reopened – found the building had several problems.
The chairman of the inquiry, Professor John Cole, said he had never seen so many problems in one building: "Defects seemed to permeate virtually all elements of the building from the underground drainage through all aspects of the structure and fabric up to the construction of the roof."