Contractor thrashes rivals with £485m haul for final two months of 2016 with Wates coming second last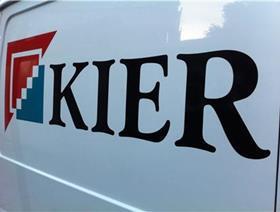 Kier has topped both contractor tables for the second successive month after racking up 27 contracts worth a total of £293m in December.
Combined with its haul from the previous month, the contractor secured 86 contracts in November and December last year with a total value of £485m.
Wates comes second with 19 contracts worth £212m secured across the commercial, housing, industrial and public sectors.
Balfour Beatty is third after winning a £151m contract to build a Make-designed 53-storey residential tower in Canary Wharf, as well as a large number of small contracts in infrastructure.
Colmore Tang Construction makes a surprise appearance in fourth place after securing a £150m deal to build 940 flats for property investor Seven Capital in Birmingham city centre.
It is the first time the Birmingham-based contractor has featured in the top 10.
Three infrastructure contracts, including an £80m deal for highways maintenance in Luton, saw VolkerWessels UK come next on the overall table, while Willmott Dixon has been bumped up to fifth on the table without civils and sixth overall thanks to its £91m worth of public sector contracts.
Bam Nuttall comes seventh overall, mainly due to its £75m share of the contract for enabling works on the central section of HS2 phase one.
The contractor secured the £300m deal in a joint venture with Morgan Sindall and Ferrovial.
Vinci and Carillion come next, while Durkan rounds out the top 10 overall with £76m worth of housing contracts.
McLaren makes the top 10 without civils after bagging a £58m deal for a commercial office fit-out scheme.
Barometer online
You'll find interactive, sortable league tables of contract wins on our Barometer site:
Sort top contractors by region or sector
Find out who the top consultants and architects are
Get latest data for 10 sectors, including public housing and offices in the CPA/Barbour ABI Index
Download raw data www.building.co.uk/barometer