Firm to leave historic headquarters earlier than planned
Kier has said it is cutting salaries by up to a quarter and admitted that the process to sell its housebuilding arm has been put on hold.
The firm employs 18,000 people and in a trading update this morning said around 6,500 employees, including its executive committee, will be taking pay cuts of between 7.5% and 25%. This will run from the beginning of next month until the end of June.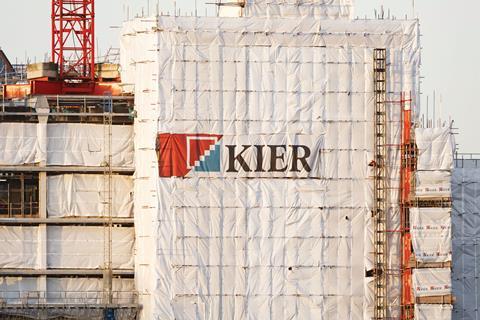 It added: "The process to dispose of Kier Living and the evaluation of the options for our Property business have both been paused." The firm will also suspend all work on its Kier Living sites by Wednesday.
Kier said it was bringing forward the closure of its historic home of more than 50 years at Tempsford Hall by two months.
The firm has owned the country house near Sandy in Bedfordshire since 1967 but the headquarters has fallen victim to the cost-cutting drive of chief executive Andrew Davies to pay down an average month-end net debt of £395m.
Around 300 staff work at the Jacobean-style country pile which was rebuilt in the late 1890s after a fire.
The firm had been due to move out at the end of June but will now leave by the end of next month.
In its update, Kier added: "Approximately 80% of our sites or workplaces continue to operate, although we recognise that this may change."
The group has total facilities of £910m, including £700m of facilities which are due for renewal during 2022. For the six month period ended 31 December 2019, average month-end net debt was £395m.
Meanwhile, a former executive with US power tools firm Black & Decker is joining as a non-executive director. Clive Watson will chair its risk management and audit committee. He replaces former Keller chief executive Justin Atkinson in the role who will stay with the firm as a non-executive.
And former Crossrail and Football Association non-executive Heather Rabbatts is joining as the chair of its remuneration committee.