Firm will announce interim results in March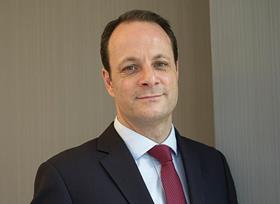 Kier said it has completed rejigging its business which has seen it pull out of loss-making international markets in Hong Kong and the Caribbean.
The firm decided to quit the Caribbean in summer 2016 and had originally said the cost of closing this arm would be £18m.
But last year the firm was forced to concede that its final bill for getting out of the region would be £83m – five times the original estimate.
In an interim trading update this morning, Kier made no mention of the two regions by name but said it had "concluded its two-year portfolio simplification programme, in line with previous guidance".
The rejig included the sale of Mouchel Consulting to WSP for £75m back in October 2016.
It said it is negotiating with Highways England to extend two of its road maintenance contracts for a further three years.
The firm said it expected a final decision on its Area 3 contract covering southern England, including Surrey, Hampshire and Dorset, and its Area 9 contract for major roads around Birmingham, including the M6 Spaghetti Junction, and the wider West Midlands by the end of March.
Last week the firm said it had taken sole responsibility for the £475m of smart motorways schemes it was working on in joint venture with collapsed contractor Carillion.
Kier and joint venture partner, French firm Eiffage, will also now be responsible for carrying out work on two HS2 contracts to dig tunnels under the Chilterns the pair had originally won with Carillion last summer.
Kier said last summer's acquisition of McNicholas Construction, better known as Green Macs, was bedding in and added that Green Macs had recently extended a number of gas pipeline jobs in Northern Ireland.
Investment in the property and residential businesses has led to an increase in Kier's net debt for the period to between £230m and £240m and which includes the cost of its Green Macs deal.
Cenkos analyst Kevin Cammack said no exceptional items was "a confidence booster" but warned that wth average month-end debt of £350m, it needed to make inroads into that number over the next two years.
Chief executive Haydn Mursell (pictured) said: "The Group remains on course to deliver double digit profit growth in the current year."
The firm's order book for its construction and services arm sits at £9.5bn with 100% of revenue for the 2018 financial year secured.
It will release its results for the six months to December on 15 March.