Peter Young joined firm back in 1989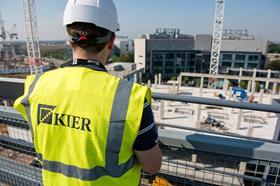 Kier's executive director for regional building, Peter Young, is retiring from the company next June.
Britain's second largest contractor has yet to appoint his successor.
Young joined Kier as a QS in Devon in 1989, progressing to managing director of Western and Wales – a job he held for a decade.
Young joined the regional board in 2010 and became executive director for the building business in 2013.
He is understood to be retiring to spend more time in his native South West.
In July Kier directors Nigel Brook and Nigel Turner left the group as former Rothschild banker Claudio Veritiero was promoted to chief operating officer under the future-proofing scheme.
Last week Kier updated investors on the first half of financial years, admitting that its Future Proofing Kier scheme had so far made a net-loss of £10m.