MPs told a number of firms won't work for country's second biggest builder because of payment record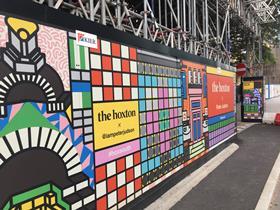 The country's second biggest builder has been savaged for its payment record at an ongoing parliamentary inquiry into how government can help small businesses.
MPs from the business select committee this morning heard the boss of an Essex-based electrical contractor reveal that a number of firms in his sector are so worried about working with Kier they turn down contracts from them.
Tony Davis, managing director of AMD Electrical, said he refused to subcontract with Kier because the firm has a reputation as a "poor payer".
Over the summer, government figures revealed the contractor took 54 days to settle its bills and Davis told MPs the firm's name cropped up at meetings of industry trade body, the Electrical Contractors Association, as a firm to avoid.
He said: "I won't work for Kier at all. We obviously talk a lot in the electrical industry, we have meetings at the ECA quite frequently and poor paying builders are quite often bandied around at meetings. We stay away from players that have a reputation and Kier is certainly one of those."
The government figures also said Kier did not pay 48% of invoices due within the agreed terms.
In response to a question about Kier, Davis told committee chair Rachel Reeves, the Labour MP who helped lead the inquiry into Carillion's collapse, that subcontractors would often find their payments delayed as main contractors look at ways to hang on to cash.
He said: "It's not what's written on the paper, it's what happens in practice. What happens in practice is the same excuses all the time. Why they don't want to pay you in 30 days, why they want to stretch it out to 45 days.
"That could be something as basic as the wrong date on your invoice, you valued it to the 28th of the month and they wanted it valued to the 30th of the month. These are the pathetic answers that we get back all the time."
Kier uses a supply chain finance system – which sees suppliers pay a charge in order to be paid after just 21 days rather than the firm's normal 60 days terms.
The initiative was made notorious by collapsed contractor Carillion which put its subcontractors on 120 day payment terms but Martin Burton, contracts director at building services engineers Arnold James, told MPs a number of main contractors were still using the method which he said was helping to fund their businesses.
He said: "Carillion was probably the worst abuser at 120 days…You can bring it back to 30 days but it costs you. Considerably."
A spokesperson for Kier, which is working on a new upmarket hotel (pictured) on London's Blackfrairs Road, said: "Our payment terms and timing of payments to our supply chain partners remains a very important area of focus for us and a responsibility we take very seriously.
"Kier uses an early payment process which ensures our supply chain can be paid at around 21 days with around 60% of transactions using this process. We believe that providing our suppliers with access to our early payment facility gives them the flexibility to manage their cashflows as they feel fit and to receive payment in advance of the contractual terms."
The MPs were hearing evidence as part of a wider inquiry, announced in January, into small businesses and productivity with this morning's hearing focussing on SMEs in the construction industry.