Firm said in September decision would cost £23m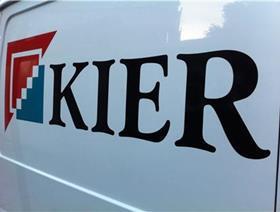 Kier has warned that the cost of closing its Caribbean operation is going to cost more than the £23m it said it would at its year end results in September.
In July, the firm put an £18m figure on the cost and, announcing its results for the 12 months to June, said this had gone up by a further £5m two months later.
Now the contractor has warned investors that the number has gone up again. In a trading update issued today, the firm said: "We anticipate that there will be additional exceptional costs in this financial year relating to the closure of our Caribbean operations, including those which relate to the settlement of a final contract account."
The contractor decided to quit the Caribbean region, due to "challenging" trading conditions following a strategic review earlier this year.
Kier also reported that a pair of rail contracts in Hong Kong remained "challenging" but the firm expected to complete them during the first quarter of next year and that work is underway to close the final accounts.
Kier also confirmed that it had secured a five-year extension to its highways contract with Suffolk County Council worth over £250m and was preferred bidder for a £100m, 10 year contract with Powys County Council to provide property-related services, including housing maintenance, across council housing and other public and commercial buildings.
The proceeds from the £75m sale of Mouchel Consulting to WSP Parsons Brinckerhoff have been invested in the company's property and residential divisions, the firm added.
The company said it was encouraged by the government's announcements on infrastructure relating to Hinckley Point C, where it is already undertaking works on site, and Heathrow Airport.
Kier added that it remained on course to meet its financial year expectations despite the increased economic uncertainty following the EU Referendum in June.