Contractor also announces £16m sale of plant business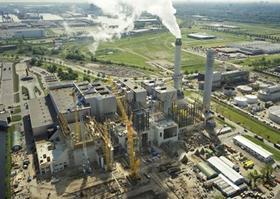 Kier has signed a joint venture with specialist eco-technology business Bedfordia Group to enter the fast-growing waste-to-energy market.
The two companies will develop anaerobic digestion plants producing renewable energy across the UK.
Kier said it will invest £24m into the Biogen UK joint venture over the next few years.
Kier also announced today that it has sold its plant business to Ashtead and Wernick Hire for nearly £16m.
Commenting on the Biogen UK joint venture, Paul Sheffield, chief executive of Kier Group, said: "We see significant potential in an attractive market for the development of the business in the coming years."
John Ibbett, chairman of Bedfordia Group, said: "We are very happy to be working with Kier, which shares Biogen's strong company values.
"Part of Biogen's long-term strategy has been to identify a partner with which we can develop the proven commercial viability of our own AD technology.
"The joint venture will now be able to expand its network of plants across the UK, making clean green energy from food waste available to more end-users."