Scheme set to finish in 2024
Kier has been appointed to a £107m scheme to build a technology campus in the middle of Gloucester.
The firm, which is due to release its interim results next month, said the deal for developer Reef will workspace for tech firms along with a four star hotel, restaurant and digital conference facilities.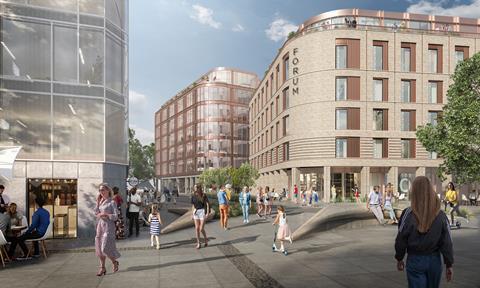 Called the Forum, the scheme will also include more than 40 apartments which will help fund the deal.
The scheme is also being developed by the city council which Kier built a transport hub for back in 2018.
Work on the scheme, which has been handed £5m in government levelling up cash, is set to start next month and is due to finish in 2024.