Haydn Mursell takes over at contractor and targets double-digit profit growth over the rest of the decade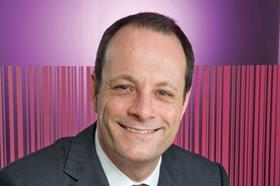 Kier's new boss has taken the helm of the firm with a target of double-digit profit growth over the rest of the decade.
Haydn Mursell, whose appointment as chief executive took effect yesterday, will be outlining his strategy for future profit growth to analysts and investors tomorrow.
But in a trading update today, outlining the firm's performance over the full year to 30 June 2014, the firm said it would be "targeting double digit compound annual [profit] growth for the period to 2020".
Mursell said: "Having had the opportunity to work at Kier over the last four years it is a privilege to be taking on the role of chief executive.
"The business has some of the most experienced and skilled teams in the industry and a diverse portfolio of clients spanning the construction, services and property sectors so it is incredibly well placed to make the most of recovering markets."
Kier reported that underlying trading performance for the full year ended 30 June 2014 remained on course with a strong pipeline of opportunities in place.
Within the group's individual divisions, Kier said construction had experienced a good second half of the year with an encouraging level of opportunities.
Operating margins remain stable at around 2% and the approximately £2.6bn order book of secured or probable work represents 90% of anticipated revenue for the year to 30 June 2015.
Kier reported that its services order book remained stable at £3.6bn with approximately 85% of the division's forecast revenue for year to 30 June 2015 secured or probable. Operating margins for the full year across the division will exceed 4.5%, in line with expectations.
The division's £140m repairs and maintenance contract with Genesis Housing Group commences in October and it is preferred bidder for Four Housing Group on a £7m three-year contract for a planned programme of works to homes in Northumberland.
The group's property division reported a pipeline in excess of £1bn, which the group believes should enable the delivery of a targeted 15% return on capital. The division is currently bidding for over 1m sq ft of office space including four regional office developments outside of London.
The update also confirmed that as of yesterday, Kier's residential market activities have been brought together into its single Kier Living business.