Chief operating officer Claudio Veritiero goes as Andrew Davies' rebuilding continues
Kier become the latest contractor to announce a shake-up of its senior management in the past 24 hours with the firm telling the City its chief operating officer has left the business.
Following news that Multiplex chief executive Ashley Muldoon is leaving today and Interserve chief Debbie White goes at the end of next month, Kier boss Andrew Davies confirmed in a trading update that Claudio Veritiero (pictured) is leaving after just over a year in the role.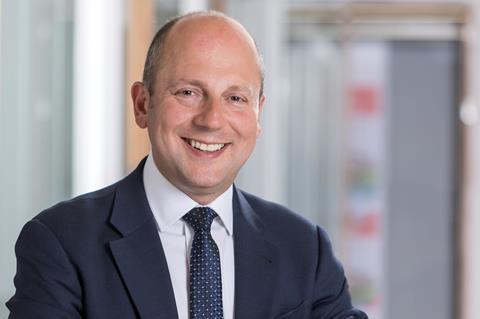 Davies is moving quickly to rebuild his top team which has already seen the departure of finance director Bev Dew in March and the recruitment of a new commercial director and construction boss.
Veritiero, who first joined Kier in 2011, was promoted from strategy director to chief operating officer in July last year by former chief executive Haydn Mursell.
But Davies has removed the role from his top layer of management and Kier said Veritiero's responsibilities would instead be taken on by Davies himself and its new chief financial officer Simon Kesterton.
The firm also confirmed that non-executive director Adam Walker, who joined the board in January 2016, will be stepping down at the end the year.
Walker headed up its risk management and audit committee which Kier said would now be the responsibility of former Keller chief executive Justin Atkinson, who joined the Kier board as a non-executive four years ago, until a replacement is found.
It said that its search to find a new chairman to replace the departing Philip Cox was still ongoing.
>> Explainer: A timeline of Kier's financial problems
>> Analysis: The beginning of the end or the end of the beginning for Kier?
Davies has been reshaping his senior team since arriving in April with a remit to restructure the business, cut its crippling debt pile and pull out of non-core sectors.
Its most significant sale is the disposal of its residential arm Kier Living, the proceeds of which will used to cut its debt which in its last financial year stood at a monthly average of £422m.
But in the update this morning, the firm gave no update on how that was going – other than to say it "continues to progress the sale of Kier Living".
Davies is slashing 1,200 jobs by the middle of next year and this morning's update also confirmed it was leaving its historic home at Tempsford Hall, Bedfordshire, as well as its corporate office at Foley Street in London's Fitzrovia.
It also said it was outsourcing its IT and fleet management services to cut costs and was looking "to further accelerate the release of capital from its Property business".
Last week Kier said it had lured Laing O'Rourke's building boss to head up its construction business.
The arrival of Liam Cummins followed the appointment of a new group commercial director over the summer with Kier poaching Stuart Togwell, the highly-regarded former group commercial director at Wates.