Materials firm says sales in first nine months of year up by 44%
Kingspan expects profit for the year to be around 50% up on 2020's figure as the global building boom sends sales at the firm skyrocketing north.
The Irish materials group, which is listed on the London stock exchange, said it was forecasting profit of around €750m (£643m) this year – a rise of 48% on the €502m (£430m) it recorded last year.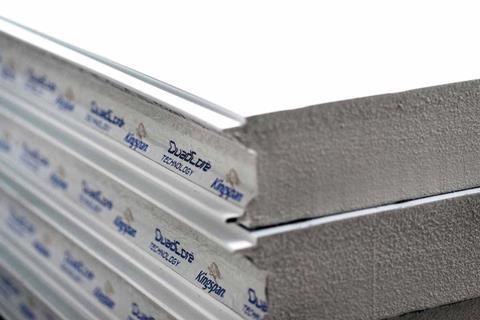 In a trading update this morning, the firm said income in the nine months to the end of the September was up 44% on the same period to €4.72bn (£4bn) with revenue in the third quarter up by 50%.
Kingspan said the large scale logistics, data, technology and electric vehicle automotive sectors were particularly strong.
It said that orders had tapered off recently after a surge earlier this year with buyers looking to get stock tied up ahead of costs jumping and availability issues kicking in.
It added that raw materials had been stable in the past few weeks but were still at record high levels. "Our backlog is strong although is reducing week on week as sales activity outpaces new order placement," it said.
The firm is expected to release its full-year results next February.