Accountant to report back in coming weeks
KPMG has been asked to run the rule over the latest cost increase on Crossrail by the Department for Transport and Transport for London.
Earlier this month, the railway revealed the cost of the project is set to increase by between £400m and £650m more than its £17.8bn price tag.
The accountant was first asked to carry out a review of the scheme's cost last autumn but has now been tasked with providing a fresh update.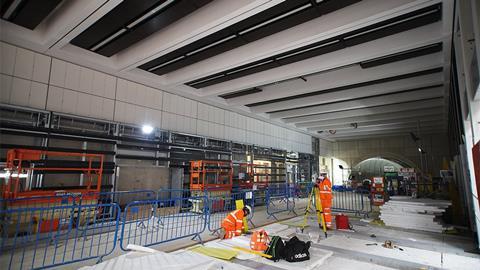 Transport for London (TfL) said: "[TfL and the department] will compare KPMG's findings with the views of the P-Rep [project representative Jacobs] and the Crossrail executive, in order to determine the scale of the revised funding facility to be negotiated."
KPMG is expected to report back in the coming weeks.
Earlier this week, Transport for London said it had opened up talks with the government about where the extra cash needed to complete Crossrail is going to come from.
Crossrail chief executive Mark Wild has said the line will not open at all next year but has promised an update about when it will "early in 2020".