Accountant buys major projects consultant High-Point Rendel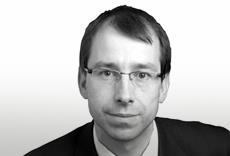 KPMG has acquired international project consultancy firm High-Point Rendel for an undisclosed sum.
High-Point Rendel provides delivery, commercial, contractual, programme and risk management services for public and private clients, particularly on major infrastructure projects.
Its clients principally operate in the energy, transportation, and oil and gas sectors.
The team of 35 staff will mostly join KPMG's major projects advisory team, with the new practice to be called KPMG-HPR.
Richard Threlfall (pictured), head of infrastructure, building and construction at KPMG, said: "The High-Point Rendel team has more than 40 years' experience advising on some of the world's largest and most high-profile projects, helping businesses to plan and avoid costly delays and over-runs.
"This acquisition marks a step-change for KPMG both in the UK and globally, enabling us to advise clients at every stage of their megaprojects, from initial planning to final delivery and through operations and maintenance, disposal or renewal."
Sir Alan Cockshaw, chairman of High-Point Rendel, said: "The creation of KPMG-HPR will bring to project stakeholders a single organization which truly understands the business and delivery challenges and risks in major capital asset undertakings, and the combination of expertise and experience to provide valuable solutions at any stage of a project life cycle."