Labour denies it is planning to scrap 2018 minimum energy performance target in favour of a tougher standard for 2027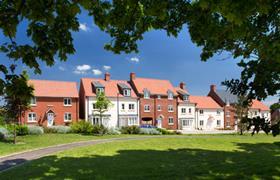 Labour has denied it is planning to scrap the proposed introduction of minimum energy performance standards for rented properties in 2018 despite shadow energy minister saying it was last night.
Yesterday, Labour launched a six point plan to boost energy efficiency in buildings that it is consulting on but will eventually form part of its policy offering at the next election.
The plans include the introduction of a minimum performance standard for rented property in 2027, set at an Energy Performance Certificate rating of C.
The current government's plans include introduction of a similar standard in 2018 set at EPC rating of E.
Speaking at the launch of the energy efficiency green paper last night shadow energy minister Jonathan Reynolds confirmed that Labour proposed to scrap the 2018 target and replace it with the 2027 target.
He said: "What we are trying to achieve is a situation where rather than going from [EPC rating] G to E we go up to the Cs because we think it's more cost effective."
Reynolds said that achieving a C rating for all rented properties was "ambitious" and therefore required a long lead-in for landlords.
But Labour's energy team later "clarified" the party's position and said there were no plans whatsoever to get rid of the 2018 target and it would be kept alongside the 2027 target.
Prior to Labour clarifying it position, industry leaders denounced the plan to scrap the 2018 target and argued it was complimentary to a higher standard in 2027.
David Adams, technical director at Willmott Dixon Energy Services, said scrapping the 2018 target was a "bad idea" and Russell Smith, managing director of sustainability consultant Parity Projects, said it was an "awful" plan.
Adams said: "We absolutely need both. We need the 2018 target to get people to move forward while also showing a trajectory to 2027."
Jenny Holland, head of the Parliamentary team at the Association for the Conservation of Energy, said scrapping the 2018 target would be "catastrophic".
She added: "If they ditch the 2018 target thousands will be in poor homes until 2026 and it will be a victory for the landlords that didn't want the target in the first place."
Source
This story was originally headlined: Labour moots ditching minimum energy performance plan