Shadow energy secretary Lisa Nandy accuses government of putting the UK's security at risk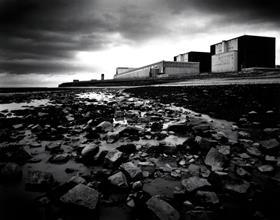 Lisa Nandy, shadow secretary of state for energy and climate change, has denounced the Conservative government for their handling of the Hinkley power station project.
In her speech at the Labour party conference Nandy said deals with overseas countries, negotiated by the Conservatives, will leave the UK "paying over the odds, for decades, to subsidise Chinese and French companies for a nuclear power station on course to be the most expensive ever built anywhere in the world".
She also accused the Conservative Party of creating an "energy security crisis," turning their backs on wind and solar and creating "sky-high" energy bills for the British public.
A plan was also outlined by Nandy - who said she and Jeremy Corbyn want to "democratise" energy in the UK, not "nationalise" it - for "community-based energy companies and cooperatives" with every community owning its own clean energy power station.
Labour local governments in Nottingham, Oldham and Cardiff are, she said, already leading the way and the Labour energy team are determined to work with other towns and cities to follow in their lead and "push for a clean energy boom".
This could create a new "powerhouse," according to Nandy, and lead to a more secure energy future for the country. However, she admitted that the transition to clean energy was a huge challenge "comparable in scale to the industrial revolution".