Party to launch new network of innovative councils to share ideas and help drive housebuilding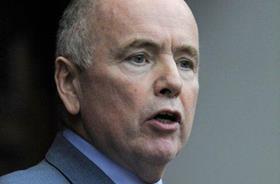 Labour is to launch a "network of innovation" comprising local authorities who are looking to increase their housebuilding output, according to shadow housing minister Jack Dromey.
Dromey told a fringe event run by the Home Builders Federation and the National House Building Council at the Labour Party conference that Labour leader Ed Miliband would announce the move in the next two months as part of a drive by the Labour Party to help increase the output of homes in the UK ahead of the next election.
The network will bring together councils that are using the resources from their Housing Revenue Accounts, their land ownerships, innovative finance models and direct construction of council homes in order to increasing local housing output.
The network will share ideas and innovation, and will be launched at a "major housing event" this autumn, Dromey said.
"We're launching an innovation network of local authorities. Because we're not waiting for [the] 2015 [general election], this is about what we can do in the here and now to make a difference," he said.
Dromey was speaking after shadow chancellor Ed Balls had laid out a £3bn plan to build 100,000 affordable homes and institute a two-year stamp duty holiday for properties under £250,000.
Dromey said Balls' announcement put housing centre stage in British politics, and in Labour's economic plan to rebuild Britain.
"This is a hugely significant day for Labour and housing," he said. "Housing's not been sufficiently centre stage in British politics for 25-30 years. This is going to change. It is remarkably straightforward [to do this] because ultimately this is an issue of political will.
"The best way to get Britain moving is to get it building, and that's what we intend to do."