Debbie Abrahams is proposing project bank accounts be a requirement on all public sector jobs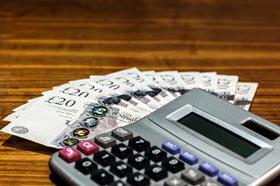 A 10 minute rule bill looking to guarantee prompt payment is set to have its first reading next week.
The bill, titled Public Sector Supply Chains (Project Bank Accounts) Bill, is being proposed by Labour MP Debbie Abrahams and will have its first reading next Tuesday (15 January) – the same day as MPs are due to vote on Theresa May's Brexit plan.
The Oldham East and Saddleworth MP's bill proposes all payments on government and public authority contracts be made through a 'project bank account' system ensuring small businesses are paid on time.
Abrahams said: "We witnessed the catastrophic effect this [late payment] has with the collapse of Carillion, nearly a year ago, with £2bn of unpaid invoices to their smaller suppliers, which included builders in my own constituency.
"The precarious position of other major government contractors like Interserve means urgent action is required."
The bill aims to set in law the requirement that all parties delivering government and public authority work receive payment from the same secure 'pot' of money.
Last month in the House of Commons, Abrahams asked chancellor Phillip Hammond to support the bill, with Hammond saying it was "an interesting idea and that the Cabinet Office commercial secretariat is looking at her proposals".
Meanwhile, another push to overhaul the prompt payment code has the support of MPs, a new survey has revealed.
According to a recent YouGov poll of 100 MPs, almost three quarters of MPs agree with proposed changes to the voluntary Prompt Payment Code.
The poll, which was commissioned by the Association of Accounting Technicians (AAT), asked asked MPs whether the code should be made compulsory for companies employing more than 250 employees, whether maximum payment terms should be halved from 60 to 30 days and if persistent late payers should be financially penalised.
The financial penalties would be enforced by the small business commissioner.
The three proposals, which were originally put forward by the AAT, already have support from within government, with the Business, Energy & Industrial Strategy select committee backing the recommendations in a recent report on small business productivity.