Shadow housing team begin to outline Labour's approach to housing, including proposal to build 100,000 council homes a year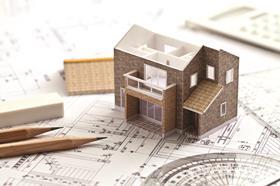 Labour are to go on the "attack" over the government's "abysmal" housing record, according to Labour's shadow junior housing minister Roberta Blackman-Woods.
Speaking at a Labour party conference fringe event yesterday, Blackman-Woods said the shadow housing team would "concentrate, for a period of time, on attacking the government's record", adding that she had concerns about the Conservative government's "watering down" of planning laws, including section 106, which she said Labour would "retain and strengthen".
Her comments came ahead of publication today of a Labour discussion paper which recommends building up to 100,000 affordable public homes a year to rent and buy by 2020. The paper - published by the shadow cabinet minister for housing John Healey - draws on research by PricewaterhouseCoopers which claims a new public housebuilding programme could pay for itself by bringing down the burgeoning housing benefit bill.
The discussion paper is not currently Labour policy and makes no recommendations, but new Labour leader Jeremy Corbyn has already pledged to make housing a key policy priority.
Blackman-Woods told conference delegates people could expect to hear more from Labour on Garden Cities, which she said had "fallen off the agenda," but could increase supply and provide "communities people want to live in".
On the possibility of Jeremy Corbyn's idea Peoples Quantative Easing being used to fund social housing Blackman-Woods said "I think we need to see more detail on that".
Crest Nicholson executive director Chris Tinker, who was also speaking at the fringe event, noted that "delivery has been rising in the private sector" but "industry capacity is now the big challenge".
Healey's discussion paper claims the Conservative party are the "party of higher housing benefit", with people in work having to claim housing benefit on a large scale, and soaring costs, which could hit £45bn in today's prices by 2045.
Healey said: "After five years of failure with the Tories, it is time to think bigger and be bolder about how we could fix Britain's chronic housing problems. I hope this report helps kick off the wide debate I believe is needed in the country about our housing costs crisis.
"In the first year of a new five year Parliament it is time for a serious conversation about the problems millions of people face with little hope of a decent, affordable home to buy or rent.
"The truth is the cost of housing crisis is big enough for every part of the public and private sector to play a much bigger part."
Day One of the Ecobuild 2016 event will be all about housebuilding and will feature guest speakers and exhibitors from housing specialists. Click here for the latest conference programme, and to register FREE to attend.