New Royal to begin taking in patients recovering from virus next week
Part of the Liverpool hospital Laing O'Rourke was drafted into complete after Carillion sank into liquidation will reopen next week to accept patients recovering from covid-19.
O'Rourke was brought on to the Royal Liverpool University Hospital job in October 2018 after Carillion's implosion in January of that year.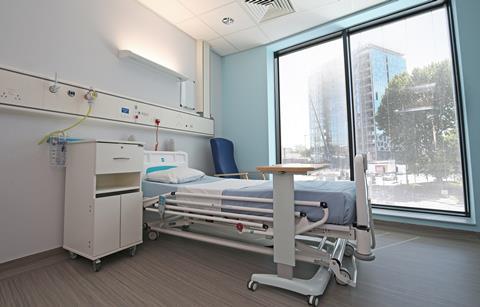 The firm has finished a so-called 'step-down' unit at the site which will help patients recover from covid-19 and other conditions.
It has been built in what will become the Acute Medical Unit for the new Royal.
It will be able to care for up to 65 patients with 25 patients due to be transferred there from the existing Royal and Aintree University Hospital next week. It will have 130 staff, including physiotherapists and occupational therapists, plus healthcare assistants, nurses and doctors.
The new hospital is not expected to complete until 2022 and will cost another £300m on top of its original £335m budget to finish.