Wages and salaries at business fall, accounts show
Laing O'Rourke has admitted that it has been clamping down on pay rises as the firm returned to profit for the first time in four years.
According to its latest report and accounts, the number of employees at the business was down by just over 100 in the year to March 2019 to end up at 12,685 a fall of less than 1%.
But staff costs, which include wages and salaries, fell 11% on the same period to end up at £659m.
O'Rourke has long been considered one of the industry's best payers and one source said: "They've traditionally paid the big bucks to attract the talent."
Finance director Stewart McIntyre said it has been "very careful" about salaries in the past year and that it had been "reviewing [them] in accordance with normal processes".
He added: "There have been pay rises in certain areas but there haven't been pay rises across the board."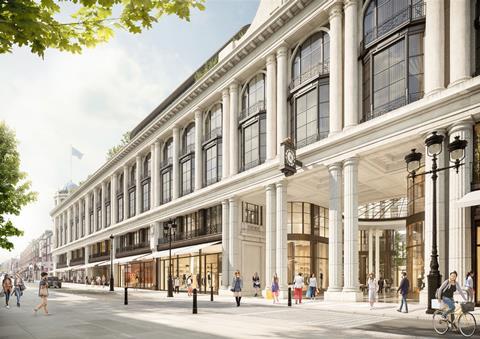 The bulk of its staff, more than 10,500, are employed by the firm's Europe business, which is made up of its UK, Middle East and Canada operations. Just under 2,000 are employed by the Australia arm.
Revenue from its Europe arm jumped 8% to £2.2bn with McIntyre saying its UK business was "doing very well for us at the moment".
The UK arm, which has recently won a £250m contract to overhaul the Whiteleys shopping centre in west London, posted turnover of £1.9bn.
In a lengthy note about Brexit, the firm said it had been war-gaming four options concerning the UK's departure from the EU.
It said it had "concentrated its highest risk assumptions" on the UK leaving without a deal at the end of the month and concluded it "would present minimal risk to current projects and liquidity forecasts".
McIntyre added that the amount of time it takes to pay its suppliers will have shown improvement from the current 52 days by the time its next payment times figures are published at the end of this month.
The firm completed the refinancing of its Europe business earlier this year, with the amount spent on signing off a deal in the last two years topping £16m.
Laing O'Rourke's chairman Sir John Parker admitted he was relieved to have got the refinancing away and added: "UK construction remains in a troubled state. A number of key lending banks have signalled their exit from the sector; thankfully a few remain committed."
Profit after tax at its Europe business returned to the black to £60.7m from a £7.8m loss in 2018.
Group pre-tax profit for the year to March 2019 was £32.8m compared to a pre-tax loss of £43.6m in 2018. Revenue was flat at £2.7bn.