Salaries cut by 30% for around 90 staff
Laing O'Rourke has said that senior management across its group and Europe businesses are taking a 30% pay cut with immediate effect.
The country's biggest private contractor is the latest to announce the belt tightening measure after Balfour Beatty said last week its senior team was cutting wages by 20% and this morning Kier said it was introducing pay cuts for 6,500 staff of between 7.5% and 25%.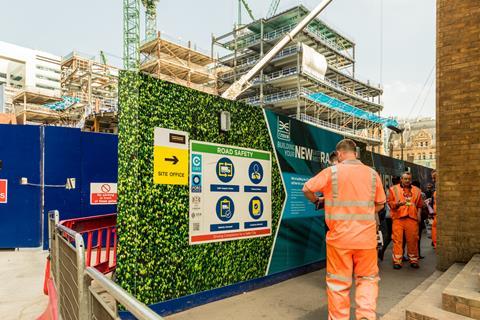 Laing O'Rourke said the move will "support the business's resilience during the covid-19 crisis" and its group director of human capital, Josh Murray, added: "It is vital that we take swift and decisive action to protect the long-term future of our business and the employment and other opportunities it provides.
"In our decision-making, we have prioritised being fair to everyone across our business in the knowledge that acting now will strengthen our ability to resume the important work we do and recover from the crisis quickly."
The move affects around 90 people with the firm's Europe business including its operations in Canada and the UAE as well as the UK.
The firm has around 60 sites in the UK and a number including its Crossrail jobs at Liverpool Street and Custom House have been stopped while work on its £850m Edinburgh St James mixed-use scheme in Scotland's capital has also been suspended.