Group will now focus on energy services and compliance, says chairman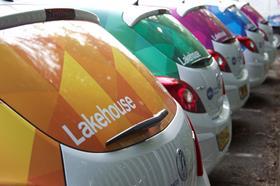 Lakehouse, the support services group which two years ago faced a shareholder revolt in the wake of what would prove to be the first of two profit warnings, has announced the planned sale of its construction and property services businesses.
Details of the buyer, believed to be one firm, have not yet been released, nor has Lakehouse revealed how much it received for the pair of loss-making operations which in the year to September 2017 posted revenues of £109m.
Lakehouse chairman Bob Holt said the group had now signed heads of agreement to sell the businesses, which were being acquired by what he called "a team of sector specialists".
Holt said the group would now focus on compliance and energy services. "Both businesses are sector specialists, broadly non-cyclical apart from seasonal demands, but most importantly, predictable, profitable and cash generative," he added.
The property services arm carries out planned maintenance in London and the South-east while construction carries out work on public buildings, particularly schools.
The group said the two sold divisions posted an £11.8m loss after impairment costs before their sale.
Lakehouse has had a turbulent two years since it issued two profit warnings in 2016, saw its share price more than halve to 35p and faced a shareholder revolt, with investors – including the group's late founder Steve Rawlings – call for the sacking of its non-executive directors.
Holt, who joined two years ago, also announced the firm's interim results, which saw revenue from the two remaining businesses up 4.5% at £92.6m, and an overall losses narrowing to £501,000 from £3.8m for the six months to 31 March 2018.
Looking ahead, Holt said: "I arrived [at Lakehouse] to implement change when it was in a difficult position following a number of profit warnings. The management team have embraced significant change in what has been a difficult period with a number of headwinds and I believe it is now well placed to deliver growth and profitability with a positive attitude."