Existing shareholders to net £30m from March 23 IPO, firm announces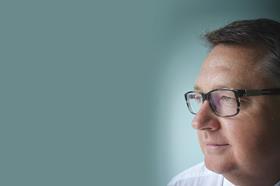 Social housing contractor Lakehouse is to be valued at £140m when it floats on the London Stock Exchange next week.
Publishing the offer price of the expected flotation today, Lakehouse said in a statement that in addition to the £30m expected to be raised to finance future growth in the company, the company's current owners would net a further £30m from the flotation.
The exact ownership of Lakehouse is not known, but today's statement said that existing shareholders included the directors and senior management team, led by executive chairman Stuart Black. In addition the firm's founder, Steve Rawlings, who will formally step down when the IPO is launched, is thought to retain a significant ownership.
In a statement today the firm said shares in the firm would be valued at 89p upon launch on March 23, valuing the company at £140.2m. In total 67,415,731 shares worth approximately £60m will be sold, half of which will be new shares, and half of which will be existing shares owned by the firm's current owners. The statement said the £7m cost in fees of the flotation would be paid out of the £30m raised for the company.
When it announced its intention to float last month, Lakehouse said the £30m proceeds would be used to invest in further organic growth and selective acquisitions.
The flotation comes after a period of rapid growth for the firm, which reported pre-tax profit of £21.9m on revenue of £345.2m for the year ended 30 September 2014. In 2008, the year after chief executive Stuart Black joined, Lakehouse made a £1m profit on turnover of just £50m.
Black told Building at the time that: "The strategy will remain the same as we have been pursuing for the last five years, to grow organically in our chosen markets, and add selective acquisitions. We fully intend to grow the business further."
The company, which makes four fifths of its turnover from selling maintenance, compliance and energy services to the social housing sector, and the rest from general construction work, employs 1,250 staff across the UK in 18 offices.
The firm's official prospectus is to be published later today. Black said in the statement: "We believe that Lakehouse represents an attractive investment opportunity, reflecting our compelling growth prospects, and we are pleased to welcome our new shareholders to the company. Lakehouse looks forward to life as a listed company and continuing its track record of long term value creation for all its stakeholders."