Job is firm's second major permission this year
The modular housing arm of insurance giant L&G has won planning permission for its second major scheme, a 185-home council housing project for Bristol city council.
L&G Modular has been developing the Bonnington Walk project in the Lockleaze area of the city after being selected by the council as development partner earlier this year. Architect is AHMM.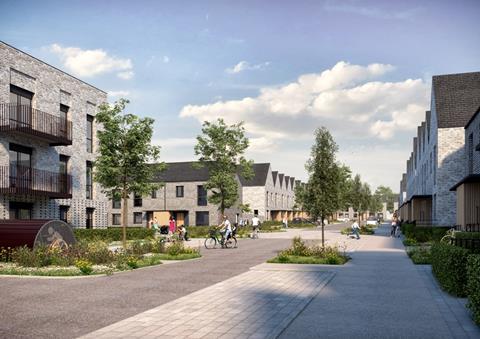 It follows the build out of the firm's first major scheme, for 154 homes in Selby, North Yorkshire, which L&G Modular chief executive Rosie Toogood said in September was "substantially complete" despite only receiving permission in May.
The firm, which has built a factory near Leeds capable of producing 3,000 homes per year, has now secured permission for 350 homes this year.
L&G, which set up the business in 2016, has struggled to get it off the ground, so far racking up more than £100m of losses without producing homes in significant numbers.