British insurer investment will enable construction of 7,000 homes over next seven years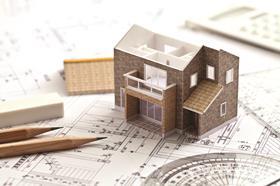 British insurer Legal & General has bought a portfolio of 4,000 low-cost homes for £252m, in a move it says will enable construction of 7,000 new homes.
L&G bought the homes from Places for People and will lease them back to the housing organisation on a 50-year basis.
The insurer said Places for People would build 7,000 new housing units in Britain over the next seven years with the sale proceeds.
L&G said the move represented the largest direct investment made to date by an institutional investor in the affordable housing sector.
David Cowans, group chief executive at Places for People, said: "The scale of under supply in housing and the need to invest in infrastructure across the UK is central to our determination to develop partnerships with investors like Legal & General in order to create new consortia to tackle the shortfall in housing construction and free up resources to stimulate innovative investment in the infrastructure required to support it."
The news came as L&G's property division announced it had won planning for an £85m extension to its Arndale Centre shopping centre in Eastbourne.
The scheme includes retail space, seven restaurants and a cinema and will start on site in early 2015.
The scheme is revised from an earlier £70m version that won planning from Eastbourne Borough Council in 2012.