Housing association to launch pre-built product designs next month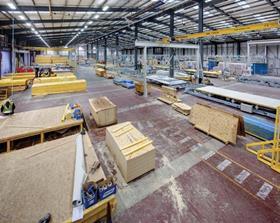 L&Q has said it will use modern methods of construction on every home it builds after 2024.
The Lewisham-based housing association develops homes across Greater London and the South-east and aims to build 100,000 new homes with partners over the next 10 years.
The group said it will launch its first range of pre-built product designs next month, with units including bathrooms and balconies set to be produced from next year.
And in spring it will build its first homes outside the capital using offsite components.
Fiona Fletcher-Smith, L&Q's group director of development, admitted: "Some people get nervous when they hear a part of their home has been built in a factory.
"But it actually guarantees better quality, because these are better environments for assembling and building in than the harsh outdoor climate."
L&Q has also said it aims to place an entirely offsite-manufactured home on a site by 2028.